Chris Hunter Dreamboys Tour
← Previous
Posted on 24 Nov 2019
Next →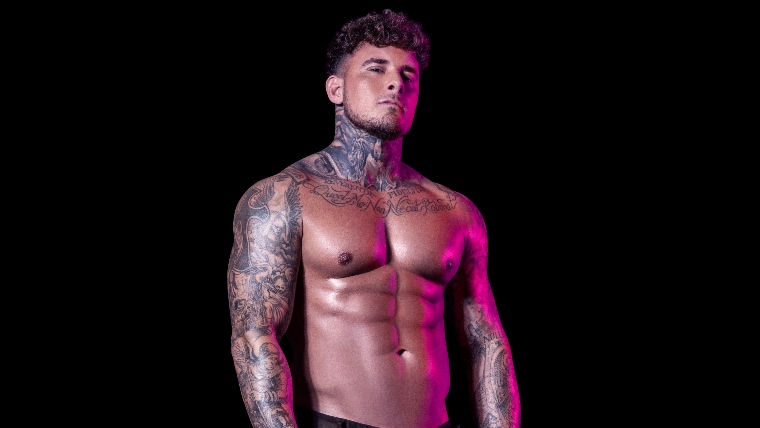 Buy Tickets & Merch 〉
CHRIS HUNTER DREAMBOYS
Chris Hunter was born and raised in Sunderland in an area that didn't really provide much opportunity when he left school, so he joined the army at the age of 16 years old. During his military career he deployed and fought on the front line during various tours of Iraq and Afghanistan, the first of which occurred when he was just 18. He was awarded a prestigious commendation award during his final tour of Afghanistan for courageous and inspirational leadership under fire.
Upon leaving the army, he achieved a first-class degree in Leadership and became a Personal Trainer, but the highlight was becoming a member of Dreamboys and
performing weekly at the Newcastle Male Strip Club
Residential show.
Becoming a Dreamboy really gave him a renewed sense of purpose after he felt a huge loss of identity from being a soldier for all his adult life. He enjoyed performing in Newcastle for two and a half years but was craving to perform for a bigger audience. In December 2019, he
auditioned for the Dreamboys Tour
and successfully joined in 2020.
He has been immensely passionate about dancing and performing for his entire life, first performing at 8 years old in a school assembly to Smooth Criminal. Away from dancing, he plays the piano and loves working out.
SEE CHRIS HUNTER ON THE DREAMBOYS TOUR
Visit the Dreamboys in theatres and arenas all over the UK
in our massive show. Fantasies don't get much better than this!
DREAMBOYS MALE STRIP EVENTS IN THE UK
We have male strip clubs on Saturday nights all over the country. Check out our
London male strip events
,
Blackpool male strip events
,
Birmingham male strip events
,
Bournemouth male strip events
,
Brighton male strip events
,
Bristol male strip events
,
Cardiff male strip events
,
Edinburgh male strip events
,
Leeds male strip events
,
Liverpool male strip events
,
Manchester male strip events
,
Newcastle male strip events
and
Nottingham male strip events
.