Rogan O'Connor
← Previous
Posted on 05 Mar 2016
Next →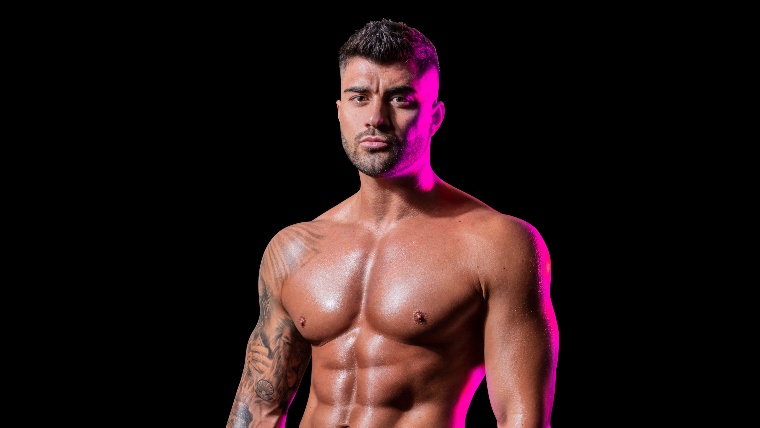 Buy Tickets & Merch 〉
ROGAN O'CONNOR DREAMBOYS
Rogan O'Connor has been a member of the team since joining as a host at the London Dreamboys Male Strip Show in 2012 and after working his way up he is now proud to be a
Dancer & Performer in the UK Theatre & Arena Tour.
Rogan has many accolades to his name including being the Miami Pro World Fitness Model Champion & a WBFF PRO Athlete & Model. Rogues also recently became the 'Battle of the bodies' Boxing champion, with a lot of help from the boys training his big butt off on tour. It's no surprise the UK's most famous male strippers know how to get into prime shape.
ROGAN O'CONNOR EX ON THE BEACH
You may also recognise this cheeky chappy from the hit MTV show 'Ex on the beach' however he now spends a lot of his time over in Los Angeles filming the biggest show on MTV USA 'The Challenge' of which he is the current reigning champion.
This loveable Rogue says his best feature is his huge legs and biggest talent is being able to move every part of his body - a pretty useful attribute for a member of a male strip show!
Rogan's nickname is "Rogie Bear" and encourages 'Free Bear Hugs' after the show! Who doesn't love that?!
Rogan is in hot demand and represents several sponsors including 'Protein Dynamix' Supplements and 'Pursue Fitness' Clothing. He also has his own Brand of clothing 'Bear Wear' and his popularity is continuing to grow massively, as shown by the fact he was recently voted one of the hottest hunks on the planet recently by 'Heat' Magazine. A firm Dreamboys fan favourite, Rogan O'Connor is an ever popular face in the Dreamboys team and
regularly features in the Dreamboys calendar.
DREAMBOYS TOUR
Visit the boys on tour in over 100 towns and cities in the UK with the Dreamboys
west-end style stage show.
DREAMBOYS MALE STRIP CLUBS IN THE UK
We have male strip shows all over the country. Check out our
London male strip club
,
Blackpool male strip club
,
Birmingham male strip club
,
Bournemouth male strip club
,
Brighton male strip club
,
Bristol male strip club
,
Cardiff male strip club
,
Edinburgh male strip club
,
Leeds male strip club
,
Liverpool male strip club
,
Manchester male strip club
,
Newcastle male strip club
and
Nottingham male strip club
.