The Ultimate Hen Party Inspiration Guide for hen weekends
← Previous
Posted on 15 Apr 2020
Next →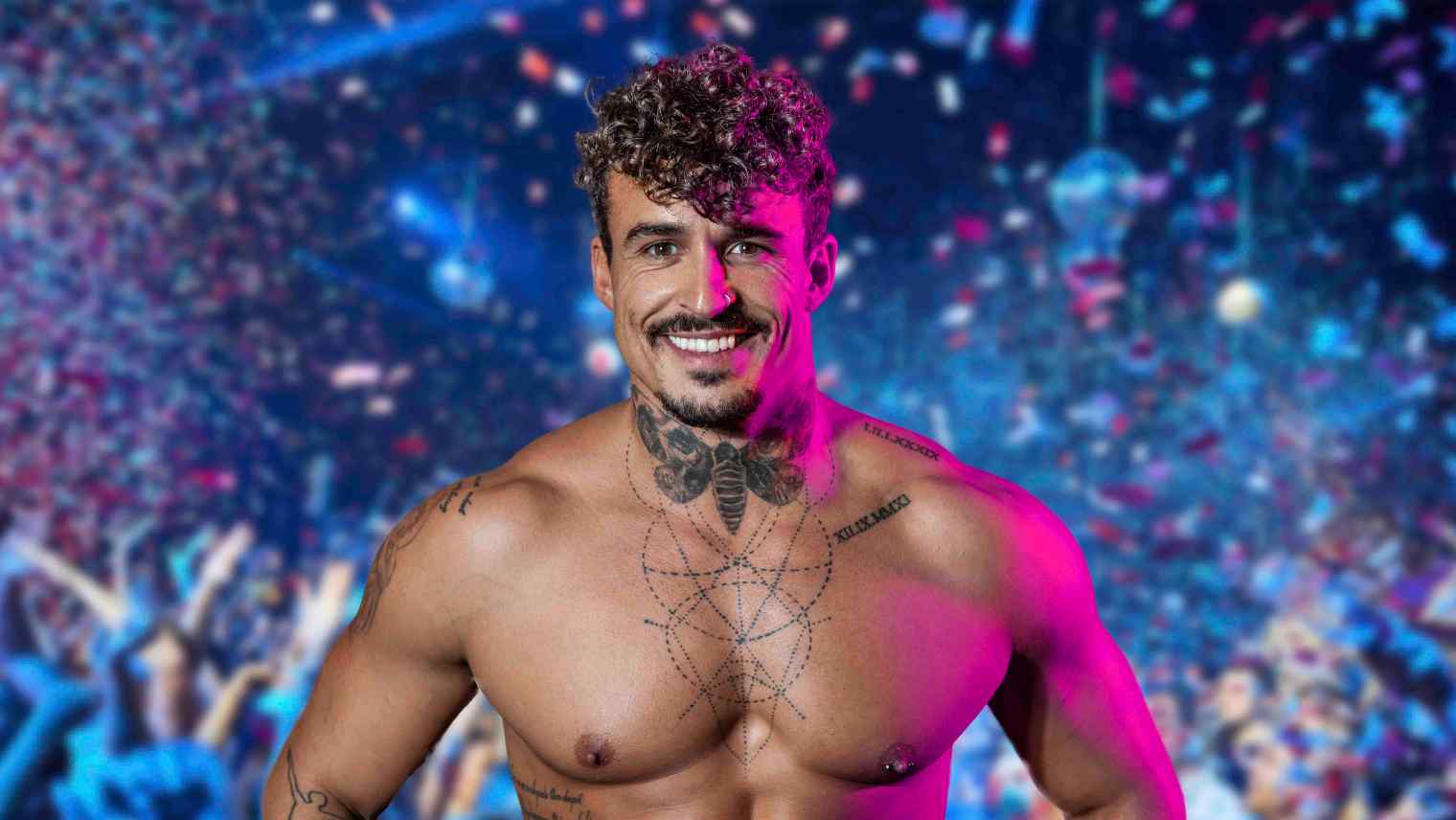 Buy Tickets & Merch 〉
Image: Dreamboy Lotan Carter

THE ULTIMATE HEN PARTY GUIDE
The constitution of marriage and the actual ceremony of a wedding is something that hasn't changed much in form over the centuries. A couple getting married in 2020 will still have to complete most of the formal tasks that a couple getting in 1820 did, especially if you opt for a traditionally organised church wedding.
However, one aspect of the engagement experience and marriage preparation that definitely has been subject to various developments and changes over the years is without a doubt the hen party!
Usually held in the run-up to one's wedding day, a hen party is a night (or weekend!) of fun and frolics that the bride gets to enjoy with her closest friends, including the bridesmaids and other individuals who are going to be playing a part in the wedding. The hen party itself is usually organised by the bride's maid of honour, although these days any friend with a good idea is generally invited to contribute to the hen party plans.
If you have recently found yourself in the position of needing to put together a fantastic hen party for one of your nearest and dearest, then it's time to get your thinking cap on and get planning! With an eye on making your own experience as easy and stress-free as possible, here are some of the best ideas for pulling off the best hen party ever!
MALE STRIP SHOW
Here's the thing. Is a hen party even a hen party if it doesn't involve male strippers at some point in the evening!? When it really comes down to it, we all turn up expecting hoping its on the agenda and everyone is ready to have a fun, crazy, indulgent time!
If you want to go down the male strip show route for a hen party, the one thing to focus on is making sure the quality of the male strippers is up there with the best of them and in this case Dreamboys is always the recommended way to go! Dreamboys, the United Kingdom's first male strip show began in 1986 bringing a new age of hen party entertainment. The Dreamboys are now the most famous male strippers and dominate the market with the most desirable men in the world, renowned not just for their good looks, but electric personalities as well.
Enjoying the company of male strippers with your friends is a fun and silly way to enjoy a hen party and say goodbye to your life as a single woman, and when you are dealing with the Dreamboys male strippers, the whole night is taken care of for you. It's a male strip show like no other, including our hilarious drag queens performing sing-along classics and a choice of ticket packages for every budget level.
At a hen party, you should think of Dreamboys male strippers just like you would think of a dance group coming to entertain the crowd. They are there to perform and provide some raucous escapism. A male strip show can be enjoyed by everyone in your hen party, from the maid of honour to the mother of the bride. It's surprising to see who in your party is the naughtiest and wants to get up on stage!
Something that's important to take into account when considering a male strip show for a hen party is the location and ticket package. The Dreamboys male strippers have many options in this department. You can check our all our 13 locations
here
and a variety of
tickets packages
on our shop, from Gold Booths, to meals out and dance classes, to a seat near the bar!
SPA WEEKEND
Why not combine a male strip show with a luxurious hen party treat, a relaxing spa weekend!
We are lucky in the UK that there is a luxury spa within easy driving distance of most cities and towns, meaning that arranging a weekend hen party away with all of the women involved doesn't have to be a stressful and time-consuming experience.
Along with a lot of champagne and gossiping, a hen party should also be seen as a chance for the bride to enjoy the company of all her closest and dearest friends before starting a new chapter in her life, and doing this at a spa gives the opportunity for all of that traditional fun to be had alongside beneficial health and beauty treatments.
The cost can sometimes be the deciding factor in whether you opt for a spa weekend hen party or not, so make sure to do the full research before suggesting the trip to the group of friends that will be attending. You want everyone to be able to come and enjoy the hen party.
AFTERNOON TEA
If the bride in question and the friendship group would like to start with an elegant experience, then perhaps a traditional afternoon tea party might be the best choice to begin the hen party?
Afternoon tea has become an extremely popular activity for hotels and restaurants all across the country, and it can provide the perfect environment for friends to get together with small gifts for the bride, mingling with each other as they sip on a cocktail and sample one of many sweet and savoury treats.
Of course, the beauty of an afternoon tea as a hen party is that it can turn into something livelier as the day develops. Who says you can't organise a civilised afternoon tea in at 4pm, only to move on to a nightclub with a fully-fledged male strip show later in the evening? That's the fun thing about a hen party, it's a real adventure from start to finish, and you can design it so there is something for everyone.
GROUP HEN PARTY ACTIVITIES
If you want the hen party to really get involved and active, then you can always explore the wide array of group activities that are available.
Some of the most popular activities that are enjoyed by hen party groups include cooking courses, cocktail courses, even pottery courses. These kinds of activities are great occasions to make lasting memories with friends, and you have some sort of skill to show for it at the end of the experience.
Think about what the bride in question is passionate about, what are her hobbies? If she loves nothing better than to binge a cooking reality show in her spare time, then an evening learning how to make gourmet cuisine with her best friends sounds like a match made in heaven.
Compared to something like a spa weekend, an evening of classes is a far less expensive option for a hen party, which might make it more accessible to a wider range of guests. Here at Dreamboys we offer many
activities
that can be booking as a package with our male strip shows including, Cocktail Making, Nude Life Drawing or a Dance Class with themes including Dirty Dancing, Beyoncé, Greatest Showman, Burlesque, Spice Girls, Abba, 80's, 90's 1920's, Cheerleading, Grease and Lady Gaga.
GLAMPING
By the time you are ready to get married, you have probably aged out of the muddy festival camping experience of your teen years, but that doesn't mean that a certain type of camping is out of the question! Even for a special hen party.
We are, of course, talking about glamping; the luxury form of camping that has become increasingly popular in the last few years. Often consisting of a better quality of equipment like a yurt or a small cabin, a glamping experience gives you all of the fun and outdoor frolics of a traditional camping trip, with the added benefit of state-of-the-art mods and cons to make you more comfortable!
From proper mattresses for a good night's sleep to electrical outlets for things like your phone and your hairdryer (because there are usually showers too!), a weekend away glamping with the girls can be a very memorable and fun hen party experience. You can theme is as a mini-festival style celebration of the bride, bringing along all of her favourite music and having your own version of Glastonbury!
Just remember to plan things like meals. Will you eat on site – in which case, who will do the cooking. If not, are there suitable places nearby. Fun still means being practical!
Perhaps you want the Dreamboys to visit? Our male strippers are available for your private hen party, even on a glamping trip! Fill out our Private Hire form
here
or call us for more information.
A HEN PARTY TO REMEMBER
Ultimately, the most important aspect of planning a hen party is making sure that you are choosing things for the bride, that give her an amazing last night of freedom.
Make the hen party an amazing 'farewell to singledom' that your bride deserves. Deciding what activities to put together is always going to be the most important part of that equation. Every hen party should be a hen party to remember.
Happy planning!