Zac joins the Dreamboys Cast!
← Previous
Posted on 29 Sep 2019
Next →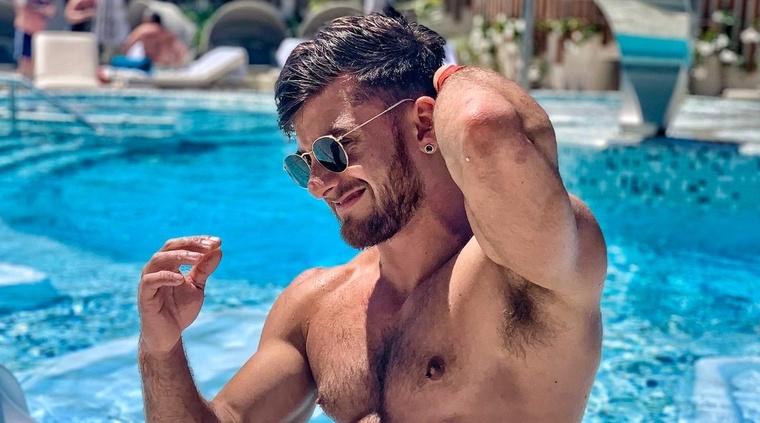 Buy Tickets & Merch 〉
NEW DREAMBOYS CAST MEMBER
Ladies and Gentleman, we are pleased to welcome the newest member to the
Dreamboys Cast
, the AB-solutely, FLIP-ping fantastic, Zac.
Show Zac show love and give him a warm welcome to the
@dreamboys
team. Known for his jaw dropping gymnastics and breath taking dance skills, Zac successfully graduated in musical theatre at The Brighton Academy, where he trained for four years. Zac starred in Andrew Lloyd Webbers Jesus Christ Superstar and started then Dancing and tricking around the world as an artist, starring in various TV programmes such as Mary Poppin returns, The Brit Awards, Horrible Histories  and much more.
ZAC SMITH DREAMBOYS
Zac now continues his career on stage with the World famous Dreamboys as the newest member of the team.
Zac started on
the Dreamboys Tour
with us in September 2019 and you fans are in for a real treat. Male Stripper Zac will have your heart doing somersaults! Not only is he gorgeous with a body to die for, he is also a top gymnast who is constantly honing his skills to learn even more tricks. He is a real giver who loves to please the audience with exhilarating stunts combined with male striptease that will leave you wanting more and more.
Fun Fact: Zac is obsessed with pizza, pineapple is a must!
WE ARE THE MOST FAMOUS MALE STRIP SHOW IN EUROPE
Zac will be joining us for every date on the 2020 Dreamboys Tour so if you like male strip shows then grab those front row tickets today. Dreamboys offers something far superior to other male strip shows and male strip clubs. If you're searching for the ultimate hen night, birthday party, divorce party, girls night out, gay stag do or just because you fancy one hell of a ride, then look no further, everything you need is right here with us under one muscle-clad roof for guaranteed satisfaction.