DREAMBOYS ANNOUNCES NATIONWIDE STRIP SEARCH FOR THE FULL PACKAGE
← Previous
Posted on 03 Mar 2021
Next →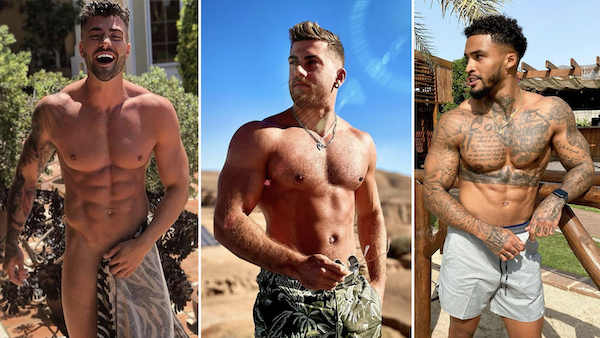 Buy Tickets & Merch 〉
Do you know a perfect gentleman who is sexy, suave and a great dancer? Here at Dreamboys we call it The D Factor, and we're looking for some fresh meat…
Yes, you heard it right, The Dreamboys are hiring and we're on the hunt for some new recruits to join our 100-strong team of dancers, hosts and drag queens at various locations across the UK.
As well as the national theatre tour show, which offers a West End experience with a touring cast of nine professional dancers and acrobats, Dreamboys offers weekly nightclub shows at 13 different cities. These have permanent cast members who perform every Saturday night, offering full monty strip shows and plenty of entertainment.
We're looking for hosts and performers for the club shows, who will be trained up to Dreamboys' impeccable standard, with the best of the best often handed the opportunity to audition for the national touring cast.
Cardiff, Bristol, Nottingham, Newcastle, Bournemouth and Birmingham currently need a variety of men, but we're open to applications across the UK.
To fit the bill, you'll need the following:
ATTRACTIVE FACE
IN GREAT PHYSICAL SHAPE
BETWEEN AGES 20-30
CONFIDENT, BUT NOT COCKY
GREAT CHAT AND A GENTLEMAN
COMFORTABLE DOING 'THE FULL MONTY'
ORGANISED AND PROFESSIONAL
DANCING EXPERIENCE/ABILITY IS A BONUS
If you consider yourself Dreamboys material, please send your full name, age, location, a bit about yourself along with 2 photos (one of your face, another full length + topless) to
[email protected]
.
Applications close on March 31st, 2021.