Who is Celebs Go Dating star and Dreamboy Shane Finlayson?
← Previous
Posted on 04 Feb 2021
Next →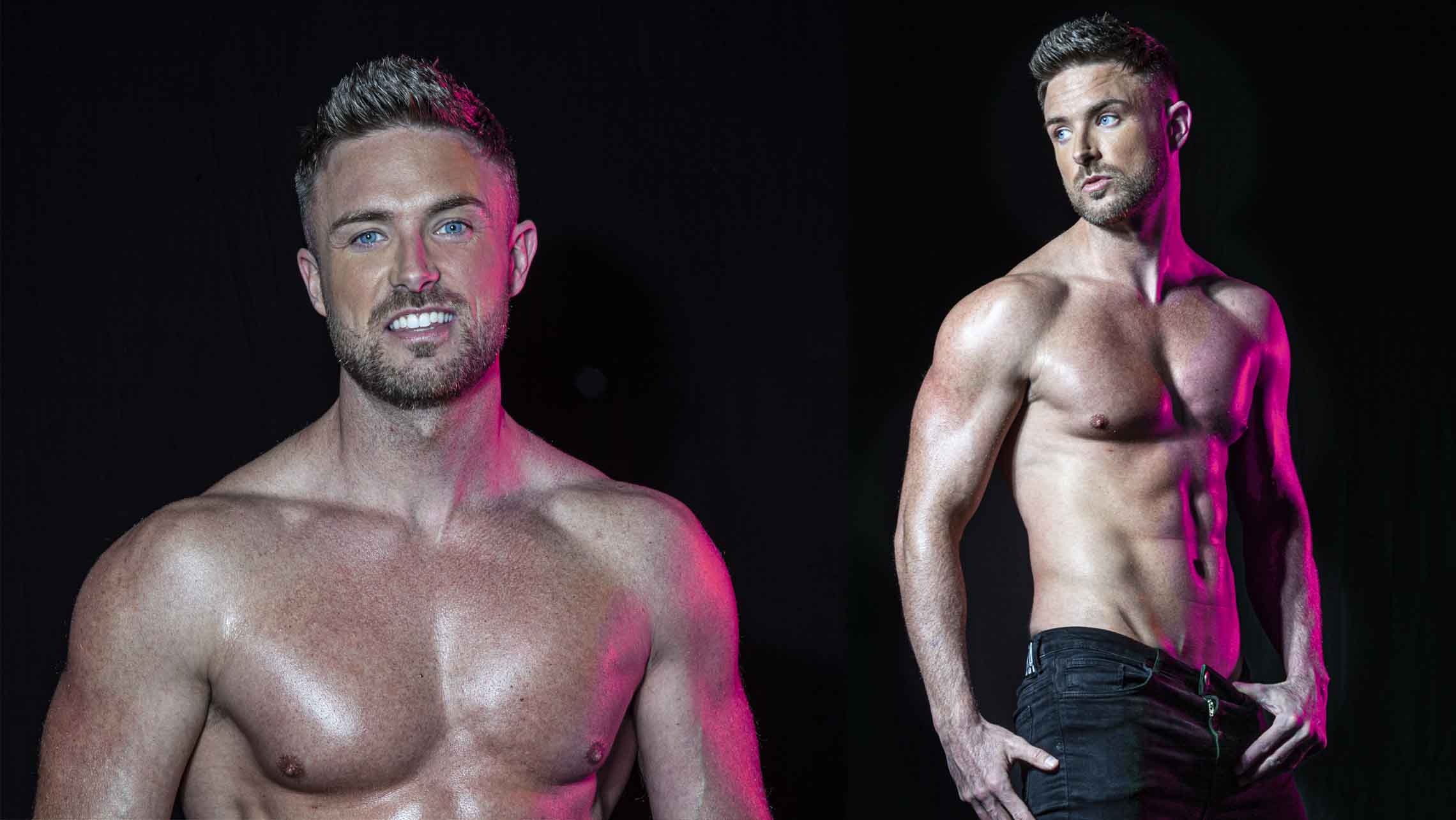 Buy Tickets & Merch 〉
Dreamboys UK Tour member Shane is a hit with our fans across the country and now he's hit the small screen on E4's
Celebs Go Dating: The Mansion.
Avid Dreamboys fans who keep their watchful eyes on all of our boys might've spotted that our very own Shane Tyler Finlayson is currently looking for love on the popular show; Celebs Go Dating. You can catch Shane every night at 9pm on either E4 or watch on catch-up on the All 4 app.
Shane has been with the Dreamboys for years and has gained quite a fanbase with our Dreamers, known as the blue-eyed gentleman of the group.
Here's everything you need to know about our boy…
How old is Shane Finlayson and where did he grow up?
Dreamboys'
touring
cast member Shane is 33-years-old, born in 1988.
He hails from Farnham in Surrey, where he currently lives with his granddad due to the pandemic, but also has his own flat in Essex.
Shane tells us: "I bounce between the two", adding that touring also has an impact, so he lives "on the legendary Dreamboys tour bus half of the year with the boys".
When did he get into performance, dance and stripping and what did Shane do for work before?
The star started showing off his moves and impressive physique aged 26 when he was working out in Ibiza.
Back in the U.K, one of his famous friends, Kieran Hayler was also in the industry and working at a well-known strip club in Brighton as the "main guy", Shane says.
Shane explains: "Kieran got me in, just doing topless stuff, I took over when he left but it took me six months to build up the courage to strip down completely for the audience to see it all!
"I did that for three years though before I jumped over to the Dreamboys.
"I was actually approached by the former boss of the company who had heard of me and offered me a position on the Dreamboys theatre tour if I proved myself working as part of the
London strip club
cast for six months."
Anyone who knows Dreamboys knows that most of our boys start out doing Saturday night shows at the clubs, where they often go the full monty. Many then wish to progress to the UK tour, but only the best of the best are successful.
Being a part of a touring crew and getting to perform and dance at a high level was always Shane's dream, so he accepted the offer and was trained up by our very own
Jordan Darrell
.
Shane adds: "My favourite thing about performing is the fun we have as a group of lads, they are like my family".
He's been at Dreamboys for 4 and a half years, but beforehand worked as a plumber, in sales, as a labourer and also did some modelling.
What's it like performing on the Dreamboys Tour?
"Some people don't expect it to be a proper theatre show" says Shane.
Many audience members return year after year and they know that they are going to see a two-hour full on dance show with a Dreamboys twist!
All sorts of unexpected things happen on the
Dreamboys tour
, Shane remembers "funniest thing on stage on tour is we had a girl up, sat there when we were doing a routine, and she pulled my trousers down and bit my bottom." These things happen and the show must go on!
"With Jake Quickenden, the audience went crazy, the girls climbed on stage, wouldn't get off us and security were having trouble, we all had to be escorted out."
Has being a Dreamboy affected Shane's relationships?
To put it plainly, yes! Shane reveals: "Being a Dreamboy has definitely affected my relationships, so many of the other Dreamboys are lucky to have partners who are ex-dancers themselves and they get it.
"However, I've had girls who at first are like 'yeah that's fine' then as soon as I'm away, all I get is trouble even though there is never anything to worry about."
"As soon as you say you work for the Dreamboys girls throw themselves at you so it can create drama!"
by Mared Parry