Jordan Darrell: Dreamboys Choreographer and Creative Director
← Previous
Posted on 18 Jan 2021
Next →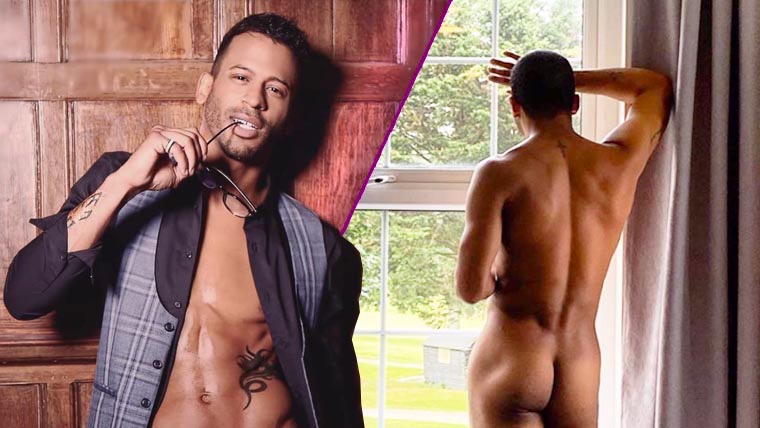 Buy Tickets & Merch 〉
Who is Jordan Darrell? Dreamboys' head choreographer and creative director.
The Dreamboys runs a tight ship that involves around 100 dancers and a HQ staff, but one of the main men who keeps them all in check is our Jordan Darrell.
With 16 years of performing experience under his belt, the hunk knows his stuff.
Here's all you need to know about Jordan…
Who is Jordan Darrell and what do we know about him?
Jordan is one of our touring Dreamboys who has been in the company for a while.
He is a choreographer for the boys but he also
performs himself
on the Dreamboys tour.
The star is 35 years old and currently lives in South East London.
He tells us: "I trained at Cambridge Performing Arts, I then went on to go and perform in different West End musicals such as Thriller Live and The Bodyguard."
What did Jordan do before the Dreamboys?
After doing a few years working for musicals, Jordan did the rounds in TV, working for incredible shows such as The X Factor, Britain's Got Talent, The Royal Variety and more.
"As well as this, I went to America to film a dance TV competition which I ended up winning and had a choice to go to and stay in America."
Jordan explains: "However, I didn't take the opportunity as I decided to find my biological family instead and move to London.
"I was taken into care at a young age and finding my family was something I'd longed for my whole life."
Just before he started at the Dreamboys, Jordan was dancing for huge artists such as Rita Ora, Jess Glynne and Take That.
How did Jordan get involved with Dreamboys?
Jordan tells us: "I heard about the Dreamboys audition whilst I was on tour with Rita Ora and literally for a bit of banter I thought I'd do it with a friend.
"I told myself 'it's something different', and the rest is history."
He joined in 2014 and has been at the company for six years.
What's his favourite thing about performing?
"I really appreciate what performing has done from my life.
"It took me from being homeless, to having a roof over my head, having a bed to sleep in and food on the table."
Ultimately, dancing and performing ended up saving Jordan's life.
He's so grateful for every little thing he has achieved and feels very blessed.
What effect has Dreamboys had on his dating life/relationships?
"Dreamboys has had a positive effect on my relationships actually, I actually met my current partner through the job!"
"She was brought on stage for a dance from me and we've literally been together ever since."
For Jordan, the reason it doesn't affect relationships is because his girlfriend gets that it's just a performance.
"It's no different to me performing in West End musicals, plus I personally create the show to be professional and top quality."
What's one of the biggest misconceptions about male strippers?
"I feel the biggest misconception about male stripping is that the men involved are just a bunch of guys who love themselves and do not have any personality or intelligence but that isn't the case!"
By Mared Parry