Dreamboys Tour: Who is Chris Hunter?
← Previous
Posted on 23 Jan 2021
Next →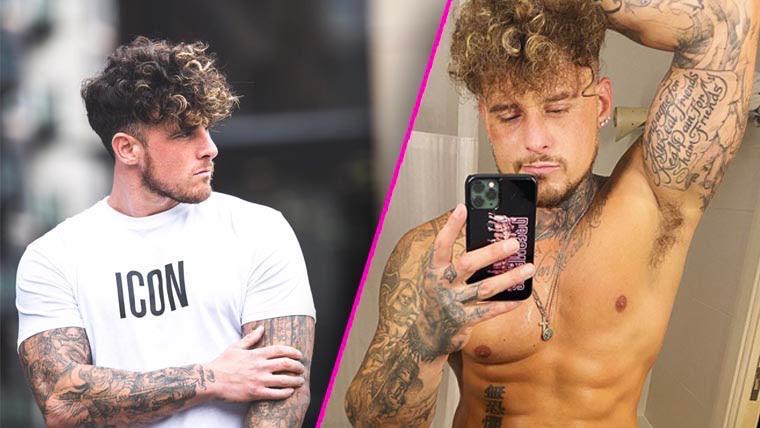 Buy Tickets & Merch 〉
From Dreamboys Newcastle to the Dreamboys Tour: Who is Chris Hunter?
Chris is a member of the Dreamboys' touring cast and is an incredible dancer.
The curly-haired Northerner has an amazing back story and has been through a lot before finding himself again after joining the Dreamboys.
Here's all you need to know about Chris…
Who is Chris Hunter and what do we know about him?
Chris was born in Sunderland, and raised in an area that was surrounded by drugs and crime, brought up by his mother - a single parent who struggled with her health but did her absolute best raising him and his sister.
At a young age, Chris naturally became a product of his environment and after leaving home at 15, decided to make a big change in his life and joined the Army at 16.
During his career he deployed and fought on the front line during various tours in Iraq and Afghanistan, the first of which occurred when he was just 18.
Chris was awarded a prestigious commendation award during his final tour of Afghanistan for courageous and inspirational leadership under fire, but it was various events throughout that tour which ultimately led to his medical discharge.
How long has Chris been in the male dance industry?
Chris has been in the performing arts industry now for four years, and decided to pursue his dream of becoming a professional dancing after leaving the army.
Since leaving the army, he struggled with the transition from soldier to civilian and finding a direction in which he wanted to take his life and career in.
When he became a Dreamboy, firstly as a performer on the Newcastle Saturday night show, and now the prestigious Dreamboys tour, he rediscovered a certain sense of identity. Chris has excelled under the wing of Head Choreographer Jordan Darrell and his natural talent is clear for everyone to see.
What drew him to work for the Dreamboys?
Chris has been immensely passionate about music, dancing, performing and entertaining his entire life, first performing at 8 years old in a school assembly to a rendition of Smooth Criminal.
Being a big fan of Channing Tatum ever since watching Step Up and being a fan of his whole movement, following in a similar direction excited him.
He thoroughly enjoyed performing at Dreamboys Newcastle but always craved to perform for a wider audience so successfully auditioned for and joined the tour.
What's his favourite thing about performing?
Chris told us: "When there's been hours and hours of blood, sweat, tears of frustration, injuries and immense effort put into rehearsals, then you see the expression on the audience's faces, you know it's been worth all the hard work."
How do I see Chris performing live on the Dreamboys Tour?
Book tickets
to our 100 date nationwide theatre tour. Coming to a town near you!
by Mared Parry