Dreamboys Calendar 2022
← Previous
Posted on 03 Nov 2021
Next →
Buy Tickets & Merch 〉
THE DREAMBOYS CALENDAR 2022 HAS LANDED
If you have been following our socials, you will know that we shot the brand new 2022 Dreamboys calendar in London very recently, and because we don't like to keep you waiting, pre-sales are already
LIVE and available for purchase.
Check out the gorgeous Dreamboy Zac Smith who made the front cover this year: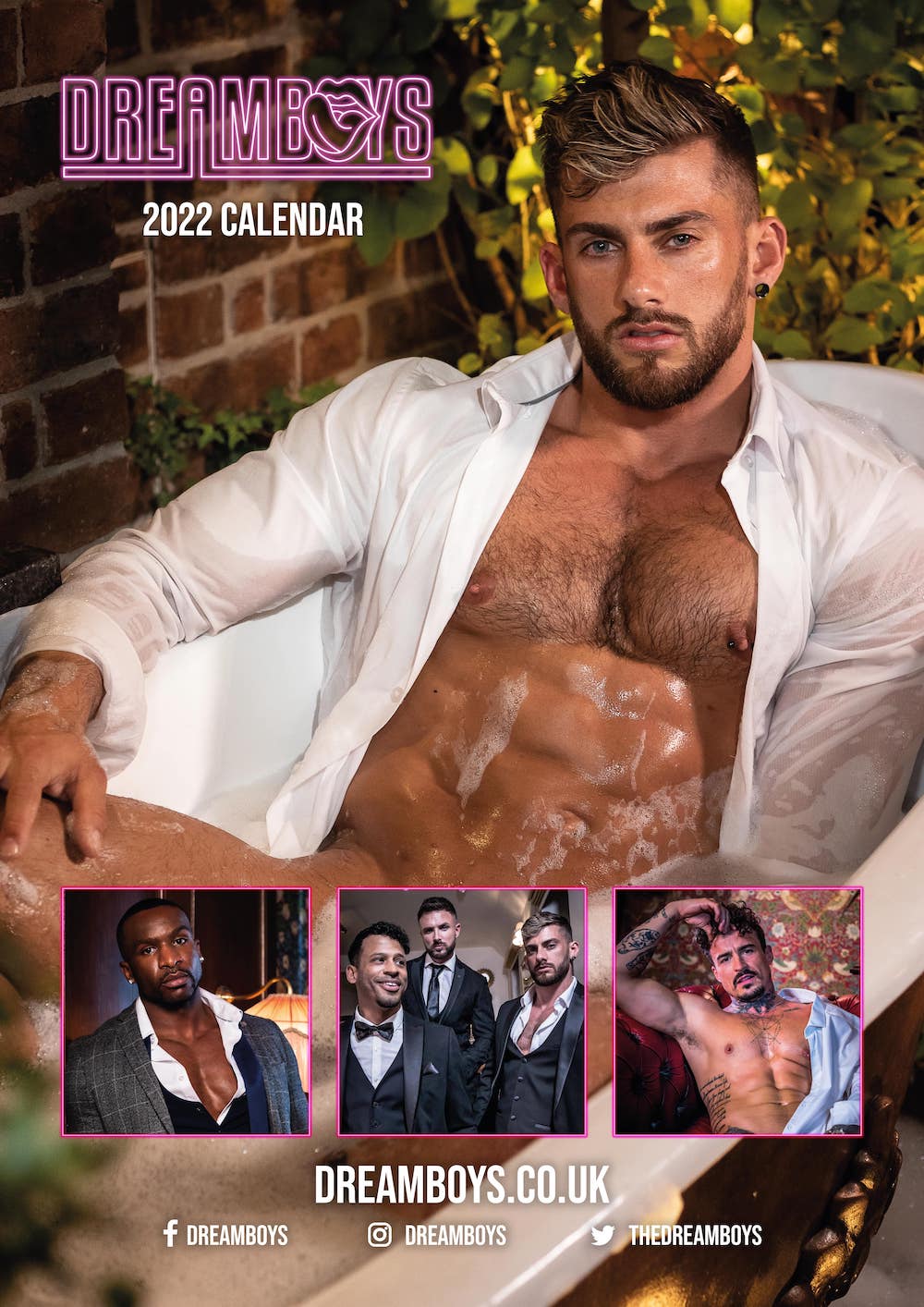 We split the shoot over a couple of days at two amazing venues; 23 Paul Street and The Zetter Town House, which accommodated our boys to be their best. The calendar has something for everyone, whether you like your Dreamboy in a fancy suit, full gentleman style, or naughty and naked; let your imagination to run wild!
Speaking of running wild, have a look at our tasty teaser from behind the scenes of this years shoot:
We know what you're thinking, which Boy which month?!
Let's give you a little run down to tease your appetite:
January
Smike. What a way to kick start the year with our gorgeous, talented hunk, all fine and fabulous in tweed.
February
James. The naughty new boy giving us Bond feels.
March
Lotan. Hot damn, as the spring starts to kick in, our calendar heats up with laid back and loaded.
April
Jordan. Yeesh. Our creative director knows how to wear a suit. Gentleman in the streets, freak in the....
May
Lotan and Rogan. Double trouble. That's a sandwich we would like to be in the middle of.
June
Connor. Is it us or is it getting hot in here? Bad boy with bedroom eyes.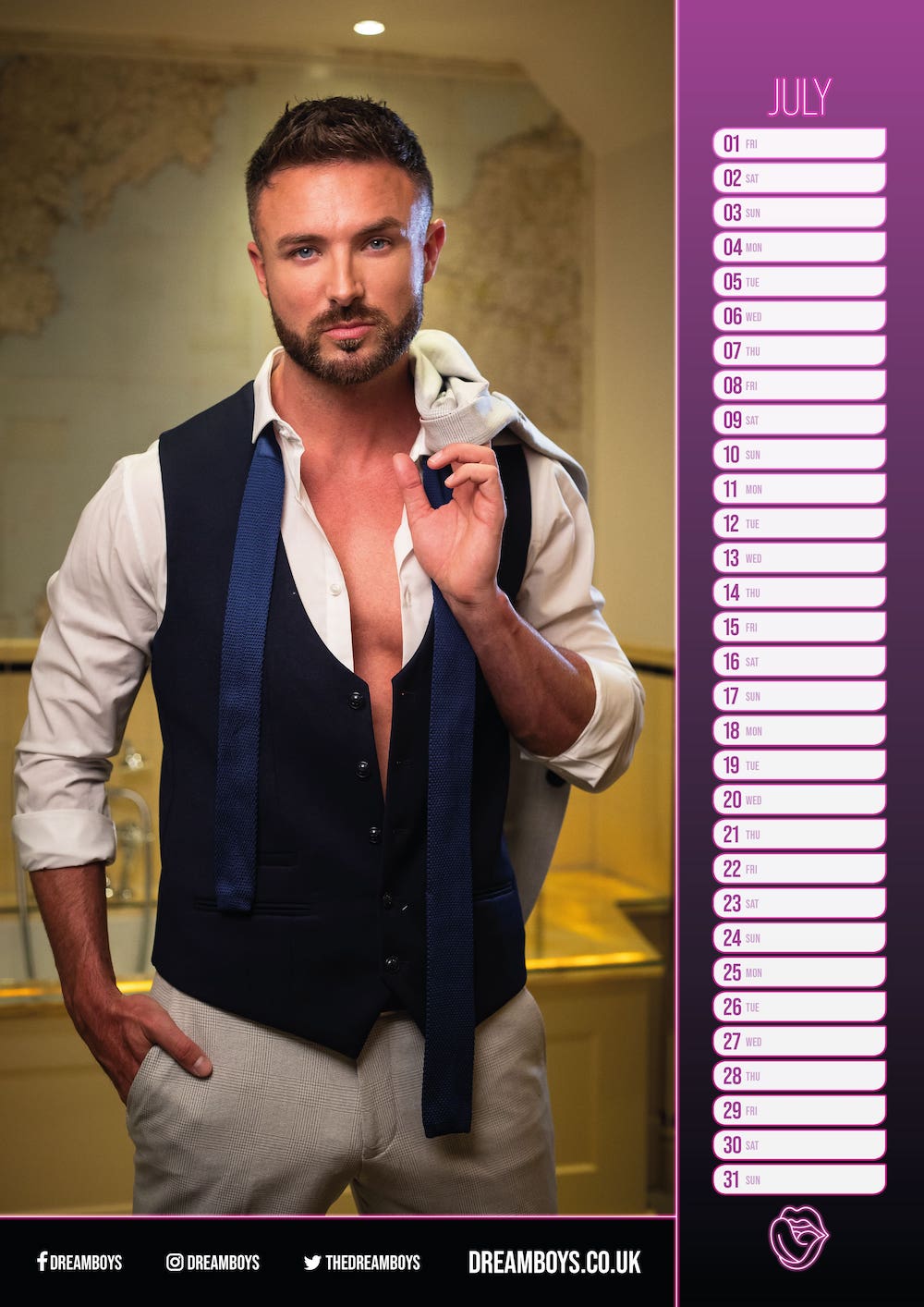 July
Shane (pictured above). The July sun is nothing in comparison to those baby blues. Get ready to melt.
August
Connor and Zac. Zonnor. That's a bathroom scene we would like to entertain on a daily basis.
September
Rogan... Naked Rogan... can we be that chair???
October
Pjay. Daddy's home... All dressed up, before getting dressed down.
November
Zac. In a bath, wearing a white shirt. Mr Darcy, MOVE OVER!
December
Jordan, Shane and Zac. Our boys in black tie. Merry damn Christmas.
WHEW! Who else needs a cold shower?
As if that wasn't enough, we have MORE NEWS!
This year not only do we have the standard A3 beast calendar (who doesn't want the boys pushing towards life size???) we also this year have the new Slim Calendar, which is perfect for cosy corners of the house but even better, it fits through the letter box! Surprise your friends and family and send it in the post.
As if you needed any more persuasion to get your copy; BE THE FIRST!
PRE-ORDER NOW
*Orders will ship out from November 5th 2021