Who is Dreamboys Star & Channel 4 The Bridge Contestant Zac Smith?
← Previous
Posted on 28 Oct 2020
Next →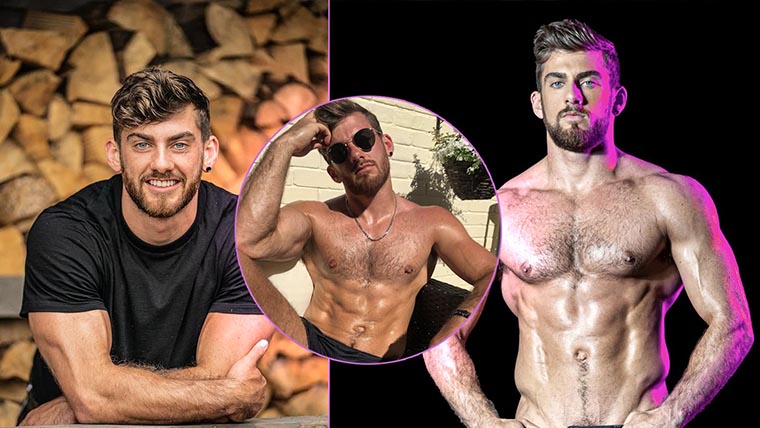 Buy Tickets & Merch 〉
Who is Dreamboys star Zac Smith, how old is he and what's his career history?
The Dreamboys' very own Zac Smith has been announced as part of the new Channel 4 show, The Bridge, and we can't wait to see him flex those muscles on the small screen!
Zac has been performing on stage for years and joined the Dreamboys
touring cast
in September 2019.
But how did the gymnast-cum-male stripper start out in the industry, how old is he and is the hunk single? We reveal all…
Who is Zac Smith, how old is he and where is he from?
Zac hails from Buckinghamshire and grew up in the Home Counties on the outskirts of London, and he now lives in Weybridge, Surrey.
The star is one of the younger members of the touring cast at 26 years old, but has been performing since he was 18.
What's Zac's background in musical theatre and film?
The Dreamboy revealed: "I've been a performer for eight years and in the adult entertainment industry for two, nearly three years now, swinging my junk about and flipping all over the shop."
He continued: "I started my career in musical theatre working with companies like Andrew Lloyd Webber's The Really Useful Group (RUG), starring in Jesus Christ Superstar.
As well as this, he's also had a number of high profile on-screen appearances, such as the latest Mary Poppins Returns film, which he recalls as "a massive moment" as he worked alongside the likes of Emily Blunt and Meryl Streep.
He adds: "I still pinch myself about that!"
Why did Zac join the Dreamboys?
Zac explains: "I always wanted to be the main character in a show, or to have the chance to take the spotlight, which I didn't always get in the past."
"That's what Dreamboys gave me, a chance to connect as Zac himself, not just a character in an ensemble! "
The hunk confesses "I've always been a show off", and says that's where his love of connecting with the audience and doing all his flips, tricks and spins comes in.
However, he adds: "performing was always a massive release for me and thanks to Dreamboys, the audience gets to experience that "release" first hand!"
Is Zac in a relationship?
Unfortunately for the fans, Zac is indeed a taken man and is fully off the market.
When asked if being a male stripper has affected any of his relationships, he exclaimed: "Dreamboys hasn't had any negative impact on my love life whatsoever!"
And that's not all, as the star has recently popped the question!
"I've recently got engaged to the love of my life and we are very secure in a loving relationship, it's work at the end of the day as much as I love it!", he added.
Zac thinks that a very common misconception about male strippers is that they're "either fuckboys, or cocky and arrogant", which he explains "I am living proof that it isn't the case".
What's the most embarrassing thing that's happened to Zac on stage?
Whilst Zac admitted that there are so many hilarious and embarrassing stories that have happened whilst on tour, there's one that stands out.
He told us: "I once sharted during the opening number of the show" and added "it was pretty funny!"
What are his hobbies?
The majority of Zac's hobbies revolve around his craft, admitting: "I love the gym!"
He continued: "I love throwing myself around in a gymnastics gym but also just going and smashing a load of good food with good people!
"My best party trick is probably back flipping regardless of what state I'm in!"
How can I see Zac on the Dreamboys tour?
Check out our theatre tour dates
here
and book the best seats in the house!
Meet Zac after the show by grabbing some Dreamboys Merchandise in the interval, this is your ticket to our meet and greet with the most famous male dance group in the UK.
by Mared Parry