Kane Silver Dreamboys
← Previous
Posted on 22 Jan 2015
Next →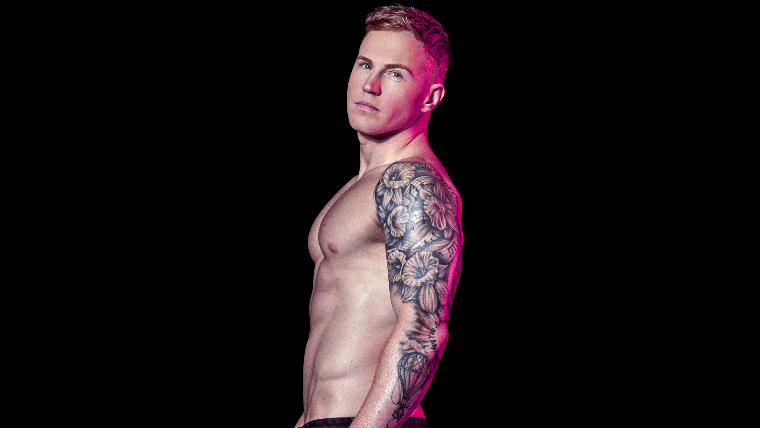 Buy Tickets & Merch 〉
Cardiff-based dancer and choreographer Kane Silver, had his first experience on stage at 6 years old where he played "trouble" in the Welsh National Opera's production of "Madam Butterfly". He's come a long way since then and is now a firm fan favourite in the Dreamboys male strip troupe!
Kane first found his love for dance when he was 14 and started dancing for Fahrenhiet Cardiff and performed in many dance competitions across the country. At 16 Kane began full time dance training at Rubicon Dance and then 2 years at Liberatus Performing arts where he studied ballet, contemporary and jazz.
Since leaving full time education in 2009 Kane has worked for some of the biggest artists in the world like Nicole Sherzinger, Kylie Minogue, Justin Bieber, Jason Derulo, Zara Larson, Meghan Trainor, Anne-Marie, Cheryl Cole, One Direction, Little Mix, Lewis Capaldi, The Ellen Show, Britains Got Talent, Dancing with the Stars, X Factor UK, France, Spain, and USA. Kane has now been with the Dreamboys Male Strip Show for four years and assists Jordan our Creative Director with the creation of the show. Together with Smike they create something far above anything seen before in the world of male stripping.
Kane still continues to take classes when he's not on tour with the Dreamboys to better his skills as a dancer and a teacher and has been teaching since 16 years old. He has taught at Pineapple Dance Studio, IDA and Millennium Dance Complex.
Kane also hosts a podcast called "The Ins And Outs" speaking with professionals and influencers in the entertainment industry.
SEE KANE SILVER IN THE DREAMBOYS TOUR CAST
Visit the Dreamboys in theatres and arenas all over the UK
in our massive show. Fantasies don't get much better than this!
DREAMBOYS MALE STRIP SHOW IN LONDON AND BEYOND
We have male strip clubs on Saturday nights all over the country every Saturday night. Get Dreamboys tickets for our
London male strip events
,
Blackpool male strip events
,
Birmingham male strip events
,
Bournemouth male strip events
,
Brighton male strip events
,
Bristol male strip events
,
Cardiff male strip events
,
Edinburgh male strip events
,
Leeds male strip events
,
Liverpool male strip events
,
Manchester male strip events
,
Newcastle male strip events
and
Nottingham male strip events
.