London Dreamboys: Who is Mikey?
← Previous
Posted on 05 Oct 2020
Next →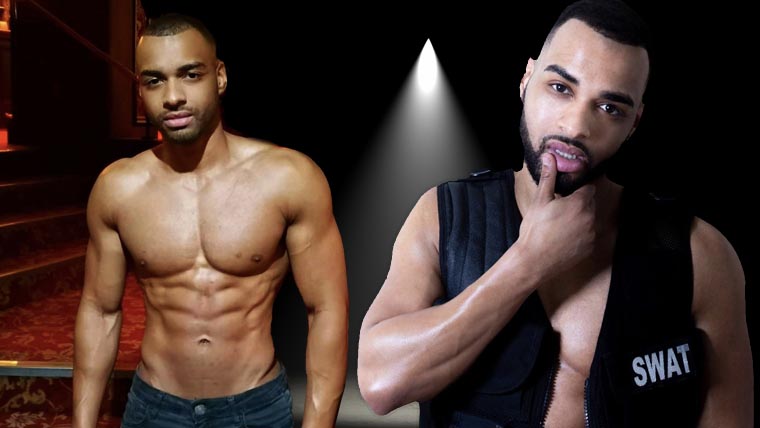 Buy Tickets & Merch 〉
London Dreamboys: Who is Mikey?
Dreamboys have the absolute best of the best to offer you when it comes to the UK's male stripping scene, and our London boys are seriously hot stuff.
One of our lads from the capital's lineup is Mikey, and the buff entertainer has been in the industry from a young age!
Here's everything you need to know about him…
Who is Mikey, how old is he and how did he start out as a male stripper?
Mikey is 28 years old and hails from the city of Birmingham, but he's now living and working in London.
The Dreamboy has been in the adult entertainment industry for a whopping seven years and it all started through a job as a topless host.
He explains: "My best friend got me a job as a topless host at a male strip show; which is someone who would meet and greet the audience members before the show, sit them down at their table and look after them for the night."
Mikey continued: "I would watch the strippers on stage and see the reaction they would get from the audience which then led me onto wanting a piece of the action."
He got himself up to scratch by learning simple choreography, working up until he was able to do a whole performance, starting off as part of a five-man opening performance at the start of a show.
This spurred him on to create his own solo performance as he wanted to have his time in the spotlight.
Why did Mikey want to be part of the Dreamboys?
Mikey told us: "Dreamboys has always been the best company in the industry, I always thought this even when working at other companies."
"The Dreamboys have the best dancers, the best looking men and incredible performances."
"I wanted to be part of that."
When starting out as a stripper, Mikey moved companies a few times but eventually ended up where we wanted to be, as part of the Dreamboys.
He has worked in Nottingham, Bristol and finally London, doing the Saturday night shows.
What's his best party trick?
"My party trick is a handstand walk, I just need to learn how to drink from a cup whilst I'm on my hands and we're onto a winner!"
How do I see Dreamboy Mikey in person?
Book tickets
to our London male strip events on Saturday nights.
The cast of Dreamboys London is not to be missed. Our luxurious venue and famous resident Drag Queen Cookie Monstar complete an unmissable evening of entertainment.
Want to supersize your experience? You can book hen party activities including life drawing, cocktail classes and meals out London town and create the perfect package.
Click here to discover all the
London Dreamboys ticket options.
By Mared Parry