Birmingham Dreamboys: Who is Chambers?
← Previous
Posted on 06 Oct 2020
Next →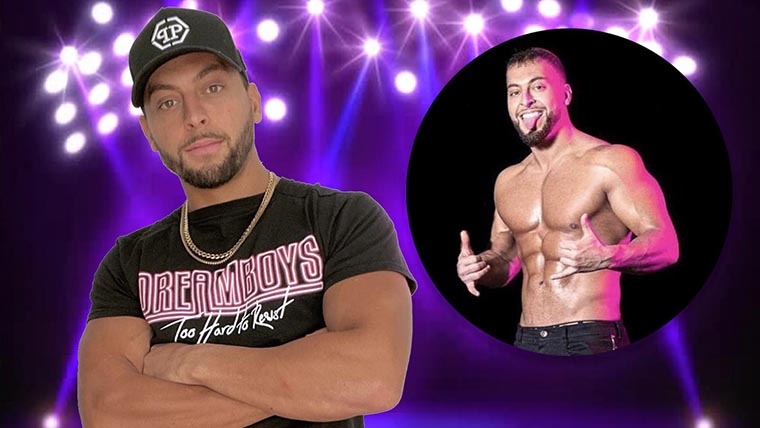 Buy Tickets & Merch 〉
Birmingham Dreamboys: Who is Chambers Champ?
We at the Dreamboys have an incredible selection of male strippers from across the country, performing in clubs and theatres to entertain you all year round.
Chambers is one of the Birmingham club nights' main men, heading up the city's team of Dreamboys.
But what did he do before stripping, how old is he and what are his hobbies? Here's everything you need to know...
Who is Chambers Champ?
Star of the Midlands' Birmingham show, Chambers, has been in the adult entertainment industry for six years now.
The 28-year-old started out his Dreamboys career at the Bristol show, and recalls the drag act for that particular show saying it was the best first strip she'd ever seen.
Chambers told us: "From that point on, I knew this was what I wanted to do" and he then went on to working at the Birmingham show on Saturday nights.
What other skills does Chambers have?
As well as being an incredible all-round entertainer, he's a two-time British Motocross champion, and has a huge passion for the sport.
He's also into his music, has a degree in Music Production & Management and has produced songs for the likes of X Factor winner, Matt Terry.
Chambers adds: "I've been on numerous TV shows such as MTV Refreshers, UK Ninja Warriors, Boy Beauty Addicts and more".
As well as this, the multi-talented Dreamboy has competed in bodybuilding competitions, describing them as the most challenging experiences of his life so far.
"I like to challenge myself, I like to better myself and most of all I love being successful!"
Can I see Chambers on the Dreamboys Social Media?
You sure can! Chambers hosts a weekly live stream on
Instagram
with fellow Dreamboys Birmingham performer and theatre tour star Pjay Finch.
Tune in every Thursday evening at 8.30pm for a live Q&A with these two gorgeous veterans of the male stripping industry. We love to get fans on screen so ask lots of questions and request to go Instagram live with the Dreamboys!
How do I see Chambers in person?
Book tickets to our Birmingham male strip show on a Saturday night. Every week you can see the entire Dreamboys Birmingham team along with outrageous resident Drag Queen at Players nightclub in central Birmingham.
It's not just the show we offer! You can book in for activities including nude life drawing, cocktail making and meals out in the city.
Click here to discover all the
Dreamboys Birmingham ticket options.
by Mared Parry