Surprise Birthday Ideas
← Previous
Posted on 22 Feb 2020
Next →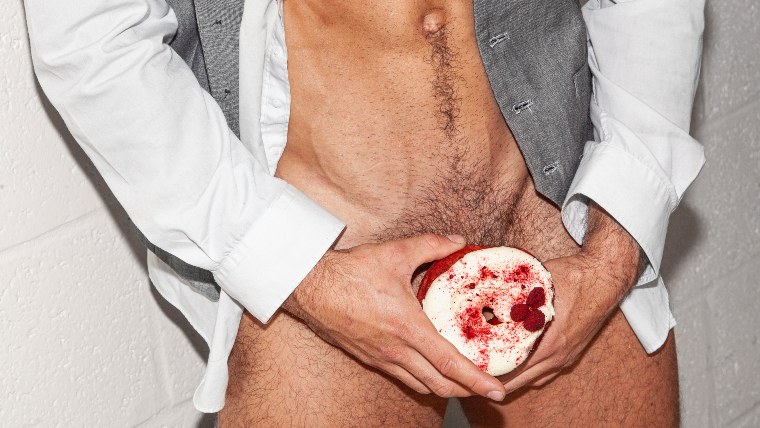 Buy Tickets & Merch 〉
5 REASONS WHY MALE STRIPPERS MAKE THE PERFECT SURPRISE BIRTHDAY IDEA
Can't think of the ideal birthday gift? Forgotten someone's birthday? Lost as to what gift to buy? No problem. Why not just take your special friend to the
Dreamboys male strip club
. Everyone in the party can chip in and divide the cost so that the birthday girl is none the wiser.
Inject excitement and energy into a birthday party, a male strip show will put everyone in fits of laughter, ignite conversations and bond the group as a whole. All of our male strippers are the to deliver guaranteed satisfaction, so whether you are a newbie or a fully-fledged fan of male strippers, the Dreamboys will give you a night to remember.
Make the birthday girl feel special or cheer her up during difficult times like a break-up. At the
Dreamboys male strip club London
you can hire a
personal Dreamboy
to keep your birthday girl happy all evening long. Includes one private dance and the entire male strip show!
Play on the birthday girl's favourite fantasies such Fifty Shades of Grey. Whatever she loves or has a passion for will be included in our choreography. If she has a thing for hunky guys in uniform, she is certainly in the right place!
Put an everlasting smile on her face for days whether it be for her 18th birthday, 21st, 30th 40th, 50th or even 80th birthday celebration. Birthday parties with Male strippers make the perfect surprise gift!
CELEBRATING A SIGNIFICANT BIRTHDAY? FEEL THE TINGLES AT THE DREAMBOYS MALE STRIP SHOW!
TWERKY TWENTY ONE
Get your twerk on and show those boys how it's done! Make the most of our audience participation and show the boys how to really tease and please. Our London Male Strip Show gets all the willing ladies up on stage at the end for a dance-off to see who's got the better moves, the girls or the boys!
DIRTY THIRTY
According to scientific research this is when women reach their sexual peak! Embrace your womanhood and check out what real men are supposed to look like at our male strip shows. We are all over the country and have 600 events a year so there is bound to be one close to home.
FILTHY FORTY
You know how you like it and that's at our male strip club! We've got
13 of them
so there is no excuse not to show the other ladies how it's done and round everyone up for a wild night out. Leave your inhibitions at the door and inhale those gorgeous muscle-bound hunks.
FABULOUS FIFTY
Did someone say champagne? Pre-order your champers and luxuriate in one of our London Gold VIP Booths. You can even get your very own Boy In Your Booth for personal service all evening. It's time to take control and order all our gorgeous dreamboys around to fulfil your every need.
Want to know the insider gossip on the Dreamboys?
Sign-up
for secret info on our boys, the inside track on our male strip shows, chances to win incredible prizes & so much more! Get exclusive tips like a birthday party planning guide, birthday party cake ideas, decorations for birthday parties and more!
MALE STRIPPERS PRIVATE PARTY
Do you want the Dreamboys all to yourself? Our male strippers are available for your private party. We can create shows for any venue, location, size and budget so that everyone has a chance to experience the Dreamboys male strip events. Check out our Private Hire form
here
or call us for more information.