DIVORCE PARTY IDEAS
← Previous
Posted on 06 May 2020
Next →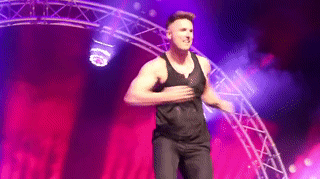 Buy Tickets & Merch 〉
ARE DIVORCE PARTIES A THING?
Sometimes, love just doesn't last. On the bright side, getting divorced gives you the perfect opportunity to redesign your life just as you've always wanted it. How about marking the end of a relationship with a party?
From your next-door neighbour to the latest celebrities, divorce parties are the trendiest way to mark the end of your marriage. It used to be that commemorating a marital separation was reserved for the famous or eccentric. Now social media is packed with #divorceparty hashtags, and Pinterest is brimming with break-up themed cake toppers. And there's a reason why – a divorce party really works as a tool to blow away the cobwebs and launch a new era! Some are large, extravagant with lots of friends and family attending, whilst others are small, intimate and attended by besties only.
Whichever your preference they can be a hugely empowering event and really help you move forward with your life in a positive and memorable way.
WHAT IS A DIVORCE PARTY?
Divorce parties are events in which you celebrate or mark the occasion of the end of a relationship. It could be a break-up or the end of a marriage, either way it's about moving on and beginning your new life as a single person. While it might sound a bit odd, an increasing number of people around the world are establishing a tradition of divorce parties.
Before we look into the steps for throwing a great divorce party, you should know one extra detail. Divorce parties are perfect when the dust has settled and you're embracing this life-changing event. The point is not to have a rage-inducing party that's all about your ex (unless you are divorcing in great terms and you're hosting the party together)! The idea is to gather you friends, enjoy yourself and forget all your troubles.
HOW DO YOU CELEBRATE AFTER A DIVORCE?
When it comes to celebrating, organise your divorce party for the right reasons and there is no better reason than celebrating your new life and embracing your true self. Don't do it just yet if you're still feeling very angry or don't feel ready. The most important thing is to pick a time when you are on the launchpad from fresh adventures and to celebrate your new beginning and the opportunities that are coming your way!
Above all, your divorce party is designed to be a fun experience! It's your party and a way to remember the good times, acknowledge the bad times and let go of the relationship in a positive, productive way. Learn the lessons you need to make you a stronger person, and leave the pain and hurt firmly in the past. By surrounding yourself with loving and caring friends and family who will support you in this next exciting phase of your life, your divorce party will be an amazing and often moving occasion that allows you to truly celebrate yourself.
WHAT DO YOU DO AT A DIVORCE PARTY?
Of course, you'll want to have something fun planned to do! Some people like to do something they've never done at their divorce party to mark a fresh start. This could be anything, from travelling to a new city or going to a wine tasting. Here at Dreamboys we've got some ideas for you! Our events including, club nights, bingo and our west-end theatre show are the perfect way to celebrate your break-up party. We are certainly not just for hen parties and are in fact of the opinion that divorce is an even better reason to come and enjoy our Dreamboys. Think about it, you get to be surrounded by gorgeous charming men who are not your responsibility! Instead they are there to please and entertain YOU and give you a night to remember.
Forget flabby, pasty men who are well past their sell-by-date and embrace our Dreamboys who have been compared on many occasions to Greek Gods!
This is what we offer for you to celebrate you divorce party in style:
Dreamboys Clubs
Our
Saturday Dreamboys Clubs
in 13 cities are the perfect night out with options to add a dinner out, a VIP Booth and even a private dance (selected locations). The reputation of the Dreamboys male strip show proceeds itself! The famous male cabaret show features muscled men, drag act comediennes and surprise goodies!
Dreamboys Tour
With west-end choreography, chiselled torsos, high-energy dance routines and boy-next-door seduction the
Dreamboys Too Hard To Resist UK Tour
is a two hour extravagance with a meet and greet opportunity at the end. We come to the suburbs and the cities navigating the UK in our famous tour bus delivering you something truly unique year-on-year.
Dreamballs
Bring on
Dreamboys bingo
as you take your seats for an afternoon non-stop entertainment, including sing-alongs, bubbles, sizzling dance moves and massive prizes! Dust off your dabbers and come play! Dreamballs bingo and brunch is a chance to see different side of the boys, think retro themed madness, a healthy dose of Drag and a non-stop party. It's the best bingo event in town!
HOW DO YOU HOST A DIVORCE PARTY?
Holding a divorce party may sound unusual, but as an event they're going to continue becoming increasingly popular. A memorable divorce party can help you to kick-start your new life!
Reflect your personality and your budget. This is your event so make sure you put your own stamp on it. It doesn't have to be a large and expensive event focus more on your message, feeling and outcome. At Dreamboys we have prices and ticket packages to suit everyone. Visit our ticket shop for more.
WHAT IS A GOOD GIFT FOR A DIVORCE PARTY?
Need ideas for the guest of honour at a divorce party? Look no further. Divorce parties can run the party spectrum from classy evenings to downright crazy blowouts. As well as a surprise night out visiting the Dreamboys we also think wine, chocolate, new bed sheets, pyjamas and loungewear are great gifts. As long as it's comforting, fun and about feeling good we think it's a winner.
DREAMBOYS DIVORCE PARTY IDEAS AND LOCATIONS
We have male strip clubs for your divorce party all over the country every Saturday night. Explore our
London divorce party ideas
,
Blackpool divorce party ideas
,
Birmingham divorce party ideas
,
Bournemouth divorce party ideas
,
Brighton divorce party ideas
,
Bristol divorce party ideas
,
Cardiff divorce party ideas
,
Edinburgh divorce party ideas
,
Leeds divorce party ideas
,
Liverpool divorce party ideas
,
Manchester divorce party ideas
,
Newcastle divorce party ideas
and
Nottingham divorce party ideas
.