How to Plan A Hen Party
Posted on 02 Feb 2020 at 13:22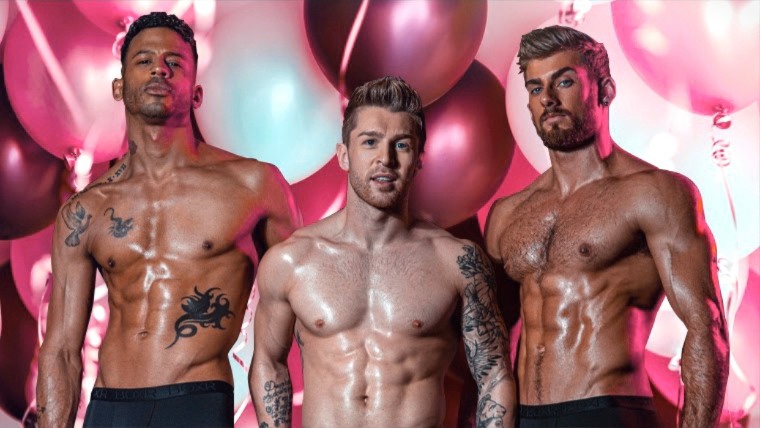 Buy Tickets 〉
PLANNING A HEN PARTY BUT DON'T KNOW WHERE TO START?
Have you been given the coveted role of Maid of Honour? Well then, listen up! From staying local or weekends away, must-have activities, naughty nights out with the Dreamboys male strippers, blending a mix of friends, mums, aunties and cousins, coming up with hen party ideas can be a little overwhelming.
STUCK FOR HEN PARTY IDEAS? FOLLOW OUR GUIDE AND YOU WON'T PUT A FOOT WRONG
Decide on a date with the bride. 4-6 weeks before the big day is ideal.
Normally planning falls to the maid of honour, but don't be afraid to delegate to the bridesmaids. Some brides even like to plan their own hen party!
Give Plenty of Notice. Send out a 'Save the Date' so that the guests can book time off work.
Set Up a WhatsApp or Facebook Group. It's time to set up the group chat! Giving everyone an indication of the budget so they can be prepared. Let them know things like: Will it be overnight or just day/night activities? Can you join for part of the day?
Know Your Audience. When planning a Hen Party remember that you are catering for all age groups. At the Dreamboys male strip show our oldest fan is 104 and she has been to more than 20 shows! It seems muscled charming men never go out of fashion!
Be realistic about activities and timings. It's great to have a jam-packed day planned, just make sure you give people enough time in between to be prepared. A more relaxed day with no rushing around, is the one people will enjoy. At Dreamboys we allow plenty of time between each activity so you have time to get glammed up before the show and get those high-heels on.
Get excited, enjoy the day and have fun!
ATTENTION HEN PARTY PLANNERS! WE OFFER HEN PACKAGES!
Our Dreamboys Ticket Shop offers some amazing packages so you don't have to worry about a thing. Choose an activity, a 2 course meal and then get ready for a wild ride at the Dreamboys. Now available in every City in the UK, you can build your very own Hen Party experience with the guaranteed satisfaction of a Male Strip Show.
THE ENTIRE EVENT FOR YOUR BRIDE, INCLUDING A MALE STRIP SHOW, IS SORTED UNDER ONE ROOF!
Ruby Package
Dining out before the show? Enjoy a 2 course meal followed by a night at the Dreamboys Male Strip Club.
Emerald Package
Choose between Cocktail Making, Nude Life Drawing or a Dance Class, followed by the grougeous Dreamboys Male Strippers.
Sapphire Package
Choose an activity from the selection above, a 2 course meal and then go wild at the Dreamboys Male Strip Show.
Check out all our Hen Do Packages in
London
,
Blackpool
,
Birmingham
,
Bournemouth
,
Brighton
,
Bristol
,
Cardiff
,
Edinburgh
,
Leeds
,
Liverpool
,
Manchester
,
Newcastle
and
Nottingham
.
Want to know the insider gossip on the Dreamboys?
Sign-up
for secret info on our boys, the inside track on our male strip shows, chances to win incredible prizes & so much more! Get exclusive tips like a hen party essentials list, a guide to hen nights in london on a budget, ideas for hen party bags, & entire hen weekends.