Dreamboys 2021 calendars: The perfect gift to give this Christmas
← Previous
Posted on 10 Dec 2020
Next →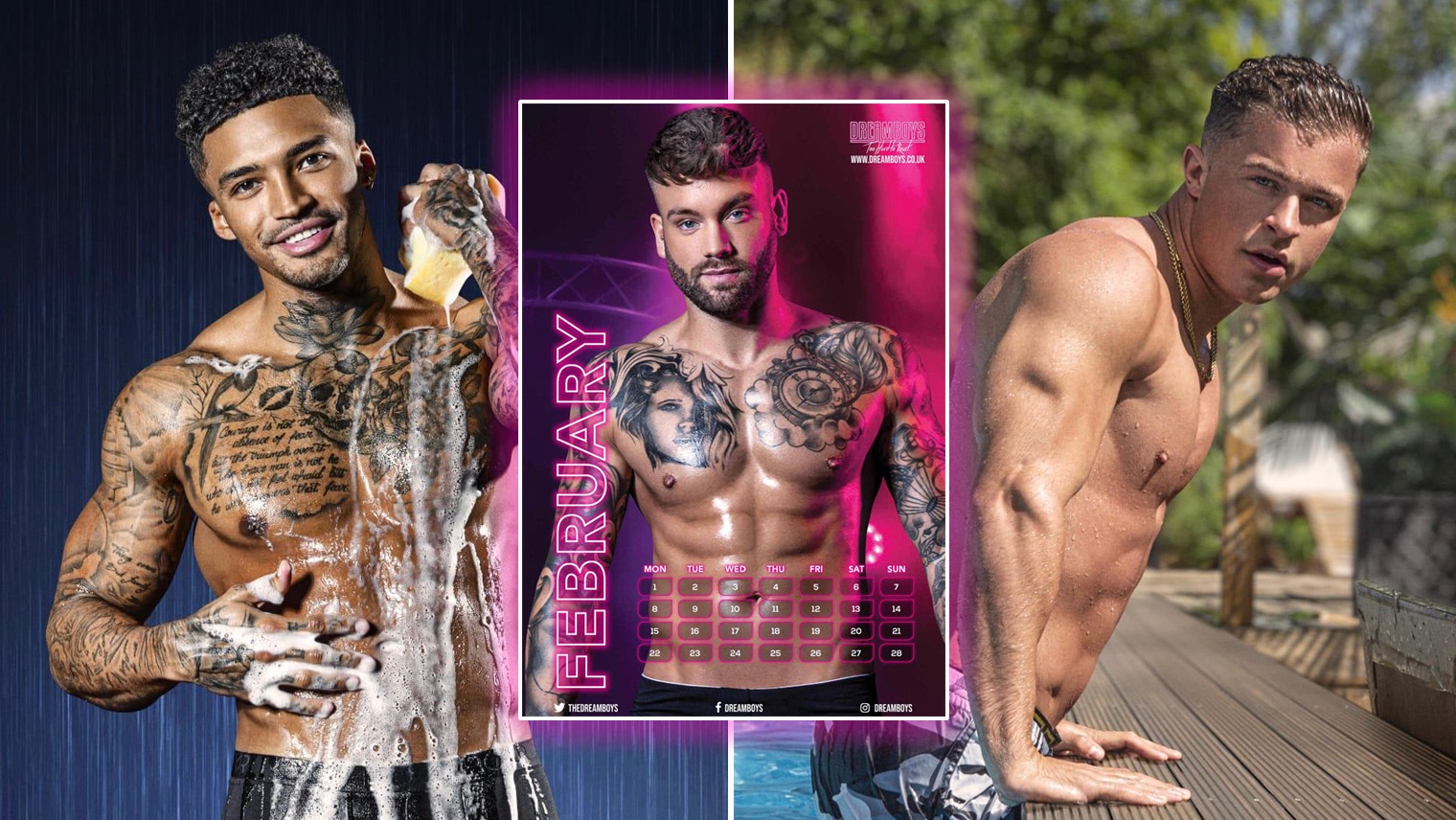 Buy Tickets & Merch 〉
If you're looking for any stocking fillers, pick up one of our calendars for 2021!
We have such a great selection of
merch
on our site, and it's only getting bigger.
One of the most popular ones is our
annual calendar
, and we've got the 2021 edition lined up and waiting for you to snap up.
For only £10 you can be the proud owner of a Dreamboys calendar too.
Here are the boys featured:
Jordan is one of our touring Dreamboys who has been in the company for a while.
He is a choreographer for the boys but he also performs himself on the Dreamboys tour.
February: Bobby
By day, Bobby is a barber at Big Reds Barbers in Norton, Stockton on Tees but every Saturday night you can catch him in Newcastle performing at our strip shows.
Bobby has competed on a national level in Gymnastics for 13 years and has a number of qualifications in performing arts which includes dance.
You can see him showing these skills and tricks off at our Newcastle weekly Dreamboys Male Strip events.
March: Shane
Essex boy Shane is a professional male model as well as being a full time Dreamboy.
Shane first started Dreamboys without a great deal of dance training but has soon taken it to that next level.
Pjay's real name is actually Paul, but he's been called Pjay since he was a youngster and it just stuck.
The star is 30 years old, born on January 21, 1990, and dances for both the Saturday night Birmingham shows (as he hails from the city), and the UK-wide tour.
Pjay has been with the Dreamboys for around four years, and has loved every minute of it.
May: Michael
Michael Griffiths is best known for his appearance on Love Island back in 2019.
The Liverpool-born reality TV star previously worked as a fireman and has been training hard with the Dreamboys tour boys to get his performing skills up to scratch.
June: Kane
Cardiff-based dancer and choreographer Kane Silver, had his first experience on stage at 6 years old where he played "trouble" in the Welsh National Opera's production of "Madame Butterfly". He's come a long way since then and is now a firm fan favourite in the Dreamboys male strip troupe!
July: Rogan
Rogan has been a member of the team since joining as a host at the London Dreamboys Male Strip Show in 2012 and after working his way up he is now proud to be a Dancer & Performer in the UK Theatre & Arena Tour.
Rogan has many accolades to his name including being the Miami Pro World Fitness Model Champion & a WBFF PRO Athlete & Model. Rogues also recently became the 'Battle of the bodies' Boxing champion.
You may recognise Rogan from MTV's The Challenge as well as Ex on the Beach.
August: Al
Al is our youngest Dreamboy at 22, who works at the London Saturday night club shows.
He comes from Essex and is a stripper-in-training. He is already proving very popular with Dreamboys fans.
September: Chris
Chris has been in the industry now for four years, and joined a little while after leaving the army.
Since leaving the army, he struggled with the transition from soldier to civilian and finding a direction in which he wanted to take his life and career in.
When he became a Dreamboy, firstly as a performer on the Newcastle Saturday night show, and now the prestigious Dreamboys tour, he rediscovered a certain sense of identity.
October: Lotan
Lotan Carter is an Essex-born 30-year-old lad who has been known to charm the ladies thanks to his work as a stripper. You might have seen him reality TV shows such as Ex on the Beach!
November: Smike
Richard Smikle was a natural performer from a very young age. Originally from Stoke on Trent, Richard a.k.a Smike dedicated his younger years to travelling and training at the Royal Ballet School then continued his journey to complete a Masters at Performing Arts College.
December: Zac
Zac hails from Buckinghamshire and grew up in the Home Counties on the outskirts of London, and he now lives in Weybridge, Surrey.
The star is one of the younger members of the touring cast at 26 years old, but has been performing since he was 18. He is known for his acrobatic skills and being able to do 5 backflips in a row!
Dreamboys 2021 calendars and more!
Visit the Dreamboys merchandise shop
here
.